Favourite restaurants
On this page we tell you about some of our favourite restaurants.
However, we also have a fabulous review of some favourite restaurants by Cynthia from Sant Barbara, who had her third visit to 10pm in 2017, so it is very much up to date. Click here for Cynthia's recommendations…
Restaurants that we particularly like in the vicinity (in order of closeness to us) are: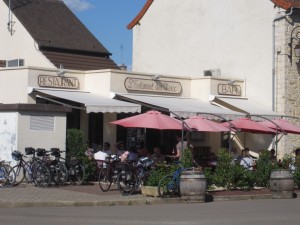 Our very own local, L'Estaminet (+33 3 80 21 33 01) is a great place for an informal meal. If you are just too tired to dress up or cook, all you have to do is meander over there from the house and have some typical, well cooked, fare and a glass or two, or three, of stonking wine, both from Puligny and around the place. We have met some seriously famous vignerons in there having their lunch…
Ed Em – a fabulous Michelin starred restaurant in Chassagne Montrachet. We love to walk there through the vineyards, paying our respects to the Montrachet vines as we pass and sauntering back in the moonlight. Check out their website here. We have so far had nothing but very positive reports from guests and have already enjoyed a couple of very fine meals indeed ourselves.
If the weather is reasonable, we highly recommend the walk, but if not we have a pretty good taxi service locally.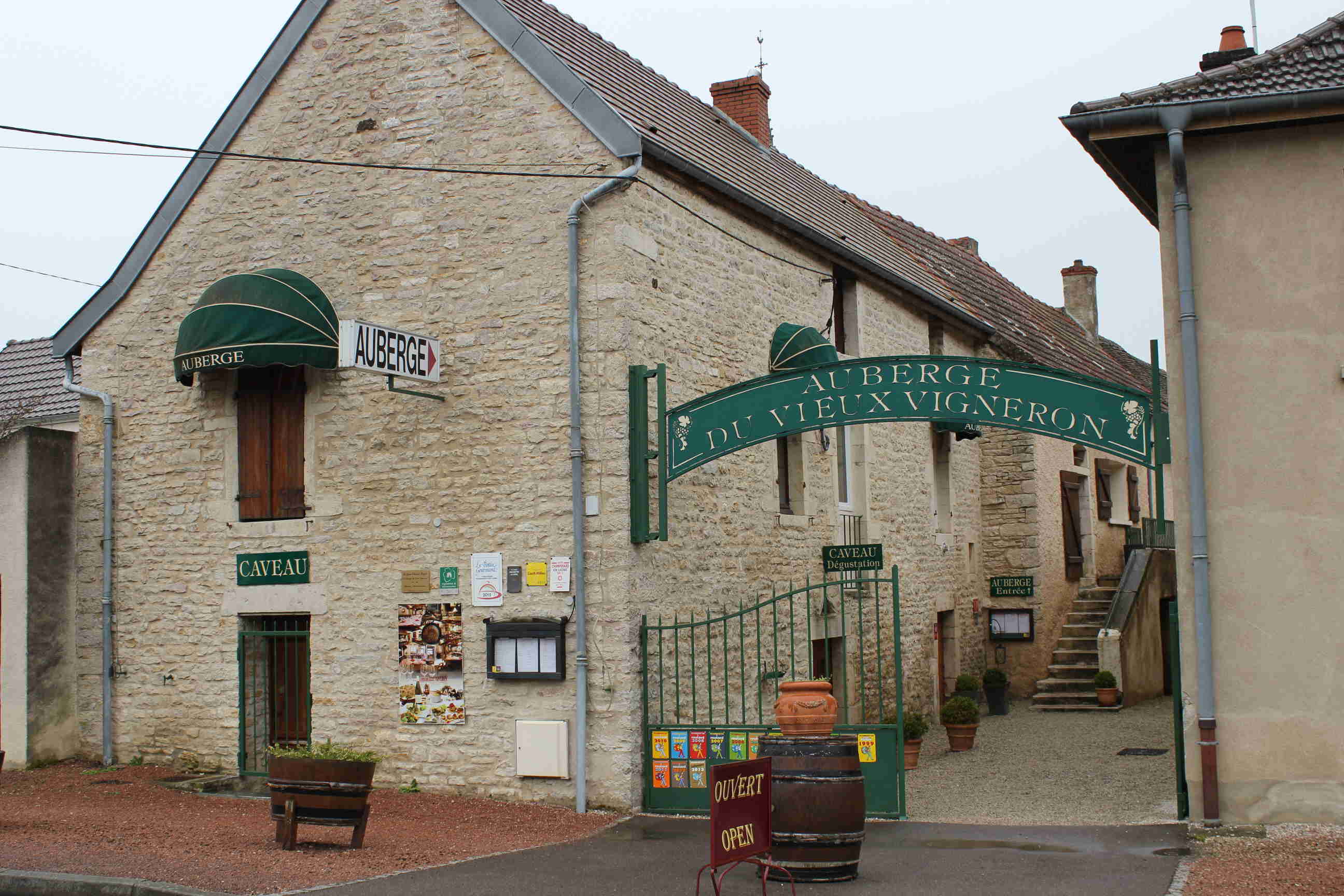 L'Auberge du Vieux Vigneron – steak on the  grill over the open fire, burning vine wood, and hearty Burgundy fare, located in Corpeau about 2 minutes' drive from the house and also easily walkable. Try their snails with a ground hazelnut dusting. Their cote de boeuf is exemplary – www.aubergeduvieuxvigneron.com
Lameloise
Lameloise is the famous three Michelin starred restaurant in Chagny. It quite rightly has a superb reputation. Fantastic for a celebration or a real foodie night out.
The tasting menu is one for which you do need to go into training (!!). It is well worth it because it is extremely imaginative, without losing sight of the fact that it is tastes that we want, not "happenings".
The pigeon with truffles is to die for… We know it's a cliche, but it really is.
You must book well in advance. And take a taxi…! Click here for their (English) entry in Relais Chateau.
Le Grenier a Sel – similar style of Burgundy meat dishes and grills, good for Sunday night when many other restaurants close. They are famous for their meat fondues – www.burgundyeye.com/../medieval-blaze-at-the-grenier-a-sel-in-chagny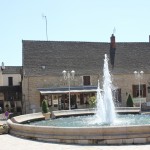 Le Terroir – in Santenay on the Place du Jet d'Eau. Very good cuisine and a fine wine list. www.restaurantleterroir.com
The Michelin starred  Loiseau des Vignes in Beaune is a real pleasure. The cuisine is as you would expect from such a restaurant.
But the really interesting feature is that they have an enormous (inert-gas filled, temperature controlled) wine preservation and serving system which means that you can order some of the most fabulous wines by the glass and not have to buy a whole bottle until you are sure that is what you want.
They currently hold over 70 different wines in this way. Fabulous for a tasting…
…The system looks pretty good too!
Midupi in Nolay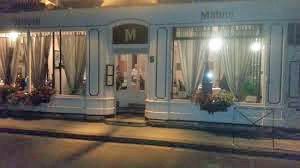 A great Friend of 10pm, Cynthia from Los Angeles, wrote…
"My husband and I ventured out to Nolay to have dinner at Midupi which came highly recommended by Pascal Wagner.  We were not disappointed.  Midupi (named after Michelin, Dunlop and Pirelli – all of the tire fame) is a small restaurant run by a husband (chef) and wife (front of the house).  There are no more than five tables in a nicely decorated with racing car memorabilia cozy room.  The wife only speaks French but that was not a problem if you only speak English as she comprehends what you are saying. 
The food is worthy of a Michelin star.  The bread is homemade and is delivered warm to your table.  The food is inventive without being pretentious and dinner is a real value at 30Euros/per person prix fixe (2016).   We started with Lapin Rillettes as an Amuse Bouche.  Dinner consisted of skinned tomato wrapped around petite vegetables with poached shrimp and wild asparagus as a first course for me and sliced artichokes with melted chevre and a parmesan crouton for my husband.  As a main course, we both had the chicken which was prepared perfectly and melted in our mouths.  Dessert was chocolate with raspberries in a raspberry coulis and strawberries with lemon cake, lemon sorbet and lemon cream. 
Yummy is all I can say. 
The wine selection was nice and reasonably priced.   Reservations are a must since the restaurant is so small.  I wish we had gone sooner during our trip as I would have liked to had dinner there again.
Stop press! We were getting very good reports about Le Montrachet. We think it had lost its way some time ago but guests were telling us that it is well worth a visit and the €29 lunch is particularly good value. We went there ourselves for dinner in 2017 and it was very fine indeed! It recently lost its Michelin star, but we believe that this is more due to service issues (can be variable, especially at busy times) rather than the quality of the cuisine.
We have also heard good things about Le Pelugney, a relatively new restaurant with a small,  but beautifully formed menu of slightly different fare and an interesting range of Belgian beers (for a change). The passion and commitment of the owners has been commented on by guests. In fact a guest this September said "By the way, your beer loving guests should know that Le Pelugney in town is MARVELOUS! Their beer selection, all abbay beers, is stellar and the food is lovely. The owners really know what they're talking about. It was delightful."
Other restaurants being raved about by past guests include Le Millesime in Chambolle-Musigny and "Ma Cuisine" in Beaune.
We are also hoping to find time to visit restaurant L'Escale  – 2 Route de Chassey-le-Camp Remigny.  Friends of 10pm the Carters and the Scrivners have recommended it and that's good enough for us!