Further afield
In this section we look at some great places to visit a little bit further out from the village. But don't forget that there is nothing better than a wander round Puligny itself, taking in the sights, followed by a pit stop at the Caveau or L'Estaminet…
Burgundy is a great place to visit at any time of year – just remember that the "turistic" months are mainly from Easter until September/October. Tastings etc are eminently possible in the other months but they take a bit more work and tasting lunches are much harder to find. But if you get some advice you will still be able to find gems to visit.
Having said all of that, there are still pretty big wine/wine tasting events in March (every other year) November and January.
Click below for more detail on… Towns and villages or restaurants…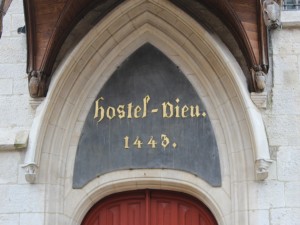 Other sources of information
Wine routes www.road-of-the-fine-burgundy-wines.com
Burgundy Eye www.burgundyeye.com
We will try to keep these pages updated as we hear more although we are not looking to set up a website on the whole of Burgundy! Please let us know the places that you have found particularly good or interesting and we will make updates.