A pot pourri of interesting things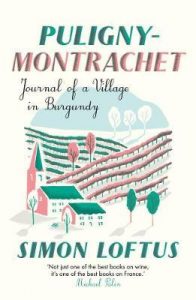 We have just been reminded by a future guest who is doing her holiday planning now, that there is a charming book by Simon Loftus about Puligny Montrachet.
It was published in 1994, so things have moved on a bit. But they have moved quite slowly thank goodness.
We have more amenities – the epicerie, three/four restaurants, the wine bar etc, but the pace of life is still very much as described in the book.
You might find it fun to compare then and now…
Meursault tourist office
Probably the most important practical thing to tell you here is that the information office in Meursault (opposite the church and next to the best gougere bakery (!!) have told us that you can buy a multi-visit ticket from them which gives you reduced-price access to the Hospices de Beaune, Caves Patriarche and possibly some other places that I'm afraid we cannot quite remember! But it sounded like a good deal at the time…
In addition, click here to gain access to town plans and brochures which tell you some of what's on in key villages/towns (Beaune, Chagny, Meursault, Nolay, Santenay, Savigny). You might like to explore the rest of this site as it looks quite good.
Ideas which we would like to pass on to you (by no means exhaustive) include: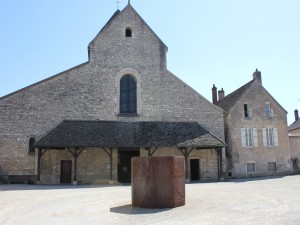 Chagny is well worth a visit, not just for Lameloise and the great traiteur with the fabulous sausages, but also for the beautiful sculpture by the American artist Richard Serra, brought to the town by one of Chagny's previous mayors who is a great lover of art. As you wander around the cobbled streets, you will catch glimpses of other objects which confirm the artistic eye of the people of this town. See the slider in the public area for a couple of those glimpses.
The water…
Santenay boasts two institutions of interest. One is the spa and the other is the casino. Apparently, there is some rule which says that a town can only have a casino if it has a spa!
More information on the Santenay pool id available if you click here.
Sticking with summer activities, Beaune Cote Plage (only 10km away) offers a vast variety of summer aquatic activities.
Beaune Cote Plage is a natural site, making the most of the ponds and lakes. There is fun and exercise for all ages, with paddling pool, swimming pools, aquatic climbing wall etc etc. Too much to tell you here, so go to their website…
It is probably best to book as there is a maximum capacity for the site and pools.
Fishing
Beaune Cote Plage also offers fishing. Click here for more information. This activity is 365 days a year.
Fishing is authorised providing you hold a fishing pass (carte de pêche), you can purchase this pass on the website of the local fishing and river protection association (Fédération pour la Pêche et la Protection des Milieux Aquatiques de Côte d'Or): www.fedepeche21.com.
Chateau Clos de Vougeot
This chateau was built between the 12th and 16th centuries, originally by monks from the nearby Abbey of Citeaux. You will have a fascinating visit where you can see Medieval winemaking equipment, visit the Cistercian cellar and original kitchens etc. They have multilingual touch-screen displays so you will get a lot out of a visit. And, of course, it is set in the heart of some of the most famous vineyards in the World…
See their website here. It is open all year except for odd dates around Christmas and New Year.
Mustard!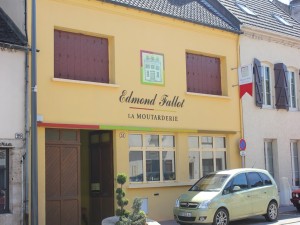 At beaune you will find the moutarderie Edmond Fallot, the famous Dijon (and Beaune) mustard maker.
Visits to the museum should be arranged in advance. Click on the picture to go to their website…
Truffles!!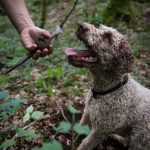 From March to December you can visit the Chateau d'Entre-Deux-Monts, Hameau de Concoeur et Corbin near Nuits sant Georges. They have a truffle shop, tastings of truffles, truffled meals and many educational events relating to truffles. Visit their website here.
For children – parc de la Bouzaise and a few toys
We did some research on playgrounds and our neighbour across the road said "There is a park in Beaune – parc de la Bouzaise it's where the girls used to go with meme. There are swings and slides etc and feeding the ducks along with other animals goats, deer, and Emilie says fish in an aquarium now". In addition, in the chaufferie you will find a child's bike/trike and also a foldable plastic garden slide for children up to the age of four years. If you want to use these, please do, but at your own risk.
The Motor Museum (motorbikes, aviation, Abarth racing cars vineyard tractors and fire engines!) at Savigny-les-Beaune
The lovely museum is open all year round except 25 December and the first three weeks of January. If you like engines, history or farming machinery, this is a great place!
Our last information is that it is open from 09.00 until 18.30 from mid-April to mid-October and 09.00 to 12.00 and 14.00 to 17.30 the rest of the year. Click here to go to their website.